Adult & Kids sizes to keep students and educators safe at school.
PROTECTING CANADA'S FUTURE
In a post-COVID world, it's more important than ever to make sure our young ones are protected, along with the adults who educate them. The Canadian Shield offers PPE solutions for both kids and adults, available in smaller quantities of up to 10,000. 
Introducing
The BioMask™
The Canadian Shield's BioMask™ is a medical-grade, ASTM F2100-20 certified biodegradable* procedural face mask that can break down in the landfill.
Medical Face Shields
Designed with comfort in mind, our medical face shields are safe, reliable and designed for long-term wear. 
Shop Face Shields
Procedural Masks
Our ASTM rated level 1, 2, & 3 masks provide protection from hazardous droplets and bacteria.
Shop ASTM Masks
Bulk Orders
The Canadian Shield provides PPE in quantities of up to 10,000. Need more? Place a custom order.
Submit Bulk Order Inquiry
NEWS RELEASE
THE CANADIAN SHIELD DONATES 750,000 FACE SHIELDS TO TEACHERS
We're supporting educators in the return to classrooms by donating 750,000 face shields to Provincial and Territorial governments across Canada.
This $7.5M donation means a face shield will be provided to every teacher in Canada.
READ THE FULL STORY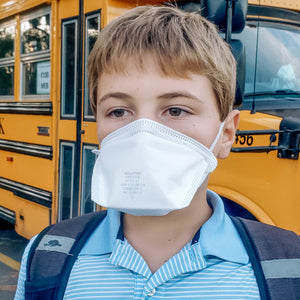 CANADIAN-MADE
PROCEDURAL MASKS
Our procedural mask line includes ASTM Level 1, ASTM Level 2, ASTM Level 3 and Unrated Procedural masks.

Designed with protection and breathability in mind, our triple-layer mask features 3 pleated polypropylene layers for full coverage of the nose and mouth.