InkSmith expands PPE production
The following is an excerpt from the Kitchener Today article written by Erin Anderson on Jul 18, 2020.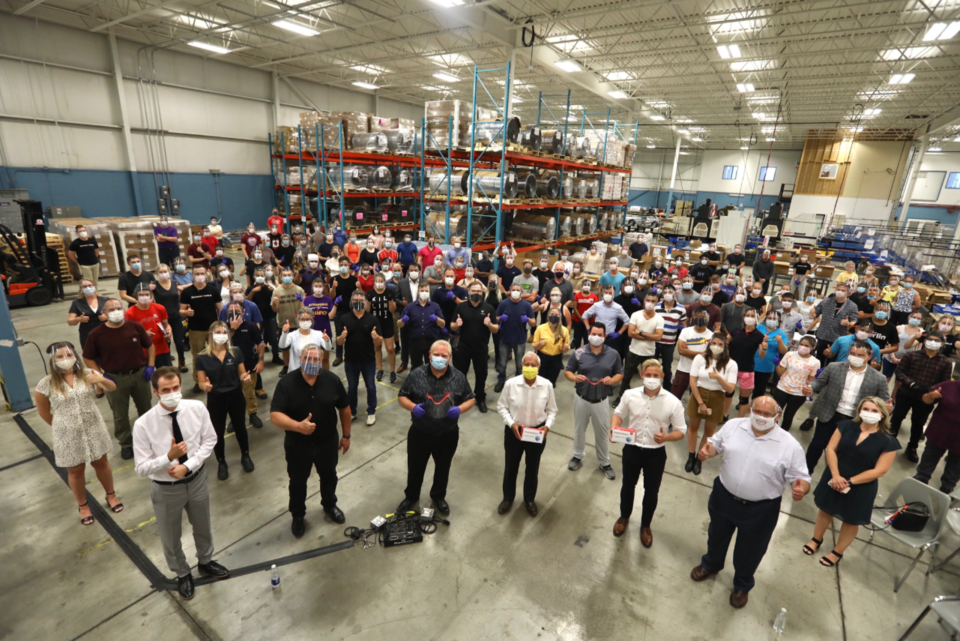 A local company has garnered attention from community business leaders, organizations, celebrities, and government officials. 
Premier Doug Ford visited The Canadian Shield factory on Friday as the team highlighted its latest endeavour.
Jeremy Hedges, CEO of InkSmith, said they're now producing made-in-Canada surgical masks.
With their current production, they'll make about 50-million masks a year. 
"We're making about 150,000 surgical masks a day. We're still ramping up, so our intention is to scale up to as many as 500-million masks a year to make sure that we cover the needs of Canada, and start exporting to other countries so we can help around the world," said Hedges. 
He added they're also offering reusable cloth masks, and noted this has not affected production of The Canadian Shield.
"We're still making 200,000 face shields a day, and we're one of the bigger manufacturers in North America. We just know that we have to continue to build Canada's capacity to manufacture PPE, we don't want to be in this position again ... we've learned the lesson, and we don't want to rely on global supply chains."
---